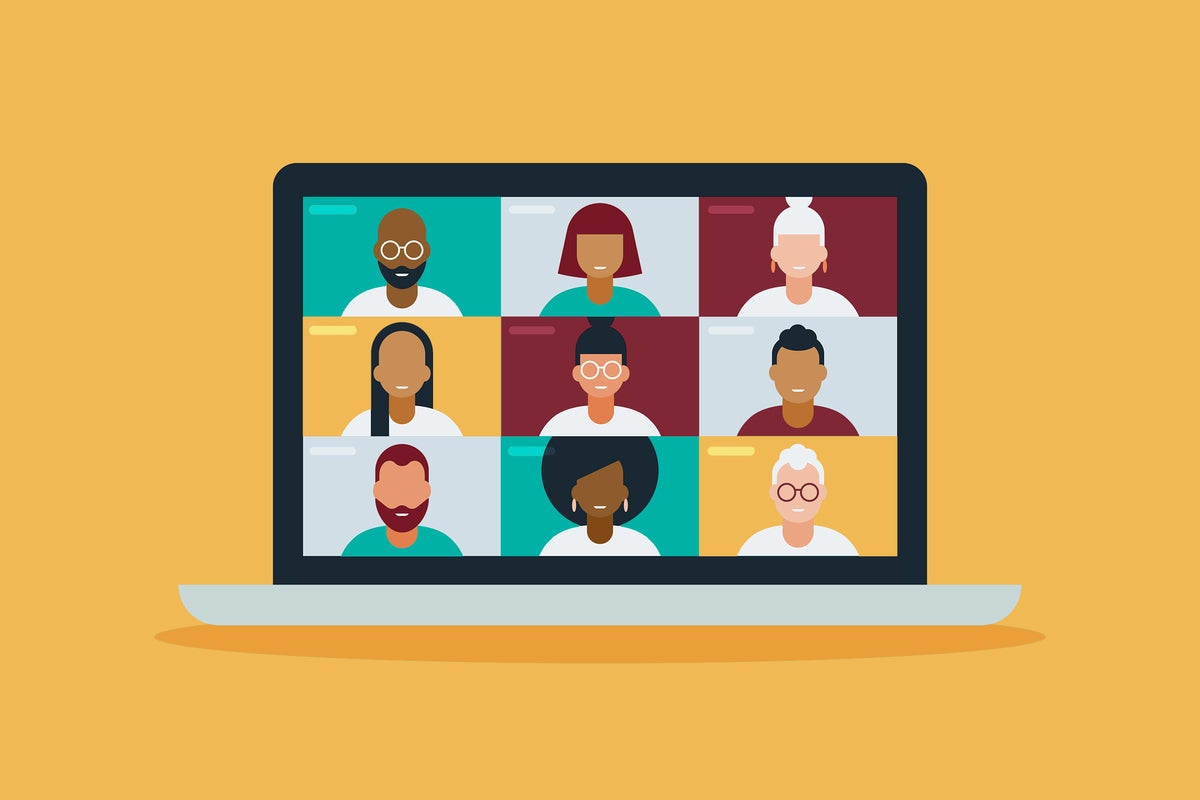 At this point, you may already have figured out how to navigate working with your writing and critique partners in this time of distancing. Some of us already critique at a distance, so the change is nothing new. But here are a few things you might consider if you're not already trying them.
The Move to Video Conferencing
We're all used to the phone, and many of us have used FaceTime or Skype to talk one-on-one to friends and family. Your whole group can meet using one of this video-conferencing platforms, such as Skype, Google Meets, or Zoom. Many of these platforms are free for users to set up meetings, they may just limit the amount of time you can meet before they kick you off.
The benefit of these formats is that you can see multiple people, and they can sign on from anywhere, as long as they have a Wi-Fi connection or a data plan on their phone. For Zoom, the only person who actually needs to sign up to Zoom is the person setting up the meeting – everyone else just clicks a link.
Video conferencing is the closest many of us can come to see our writing friends and critique partners, so I highly recommend it. Here is a link discussing different options (also where the groovy picture came from).
My group uses Zoom, so I'll talk about that here, but just know there are plenty of options.
Ways to Use Zoom
One way to use Zoom is to simply move your regular critique time to this format. You can still see other, talk one at a time, and see facial expressions and reactions. Zoom doesn't allow for side-conversations, unless you pay extra to have break out rooms. You can use the chat function, but honestly it can be distracting. But Zoom can get you 80% * of the way there for your critique group. * Not an official scientific number
Zoom allows you to share your screen, so if you want to reference specific parts of the manuscript, you can show it to everyone if that's helpful to draw attention to your point. That could be critical for discussing illustrations, layout ideas, etc.
We've also started using Zoom as an accountability tool. I belong to a writing group whose purpose is to get together just to write. We do timed writing sprints, and then visit over lunch. With the pandemic, we'd been doing the writing sprints via text. But we discovered that we did a better job at showing up if we were literally showing up. Now we login to Zoom and show our faces as a way to ensure that we're working away.
SOME ZOOM TIPS
Mute – a lot
Our computers and headphones pick up a lot of background noise. The larger your group, the more distracting it can be. It's better to stay muted until you want to talk. Just be prepared to start talking and have someone remind you, "If you're talking to us, you're still muted."
Gallery View vs Speaker View
On Zoom, you can choose between Speaker View (where Zoom decides who is 'talking' and has them in the center of the screen) or Gallery View (where everyone is their own box, very Brady Bunch. I like Gallery View because if you're eating an apple, or one of your kids shouts something in the background while you aren't muted, you are taking center stage.
Log back in again
If you're working from free Zoom, your meeting with three or more people will end after 40 minutes (at the time of this blog post). But never fear! If you just log back in again, you can restart it with the same link. So as long as you don't mind restarting the meeting, you don't need to pay for Zoom. Make your meeting as long as it needs to be, and then just click the link again if you get booted off.
***
Writing buddies and critiquing partners are so critical to us, as writers and just as people. However you do it, and however often you use it, find a way to stay connected. We'll be back together again soon! Stay safe, everyone.