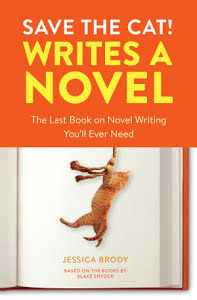 Today is November 1, and if you are a writer, you might be sitting at your computer right this very second wondering if you should start pounding out a new novel. Because November is "National Novel Writing Month" or "NaNoWriMo." For those of you don't know what I'm talking about, NANO is an international phenomenon that challenges writers around the world to write a 50,000-word novel in one month. That's right, 30 days (not 31) with Thanksgiving and all its trimmings- traveling, shopping and cooking – thrown in at the end along with your deadline. And despite this daunting description, hundreds of thousands of people do it every year. They gather in coffee shops, hole up in libraries, and sit together at dining room tables (mine) and get that novel written. Personally, I've done it twice. And I have to say – the excitement of creating a new work of fiction in 30 short days has its appeal.
To start with, there's the adrenaline rush of sitting down every morning (or night), not knowing what will happen. There are characters to flesh out, new worlds to build, plot twists to create. And the folks at NANO headquarters have created graphs to plot your progress. You build your word count, read inspirational Pep Talks, and attend Write-Ins in your neighborhood. It's an amped up world of writing that has a beginning, a middle, and an end – something writers often find elusive in their weeks, months, and years of revising. So if this is something you want to try, go for it. All you have to do is log on to the Nanowrimo.org website and sign up. It's definitely worth doing at least once.
Only this year, I'm opting out. As much as I'd love to dive in and create something completely new, I have three middle grade novels in various stages of revision. Two of these manuscripts were actually created during previous NaNoWriMos. And I love these stories. Seriously love them and the casts of characters that inhabit their unique worlds. But recently, a dear writing friend (fellow Story Spinner Coral Jenrette) told me about Jessica Brody's book (and online class) – SAVE THE CAT WRITES A NOVEL – https://www.jessicabrody.com/for-writers/online-writing-courses/. It is a companion book to Blake Snyder's super popular SAVE THE CAT book for screen writing. And although this method is designed to help you create a compelling plot, something you may want to do before attempting NaNoWriMo, I also think it is the perfect post-NANO tool.
SAVE THE CAT WRITES A NOVEL analyzes the plots of many highly successful books and movies by breaking down the elements of the story into a 15-step Beat Sheet or Novel Road Map. The beats take you from the (1.) Opening Image all the way to the (15.) Final Image. Not only are the various components explained, you are also given the approximate amount of time you should spend on each beat (percentages), and exercises to help you work on your own story.
Even though I wish I had done this type of outline before I attempted NaNoWriMo, it is not too late. The Beat Sheet is also the perfect tool for revising a first draft. And in fact, that's exactly what I'm going to do. I'm pulling out my contemporary middle grade novel that I Nano'd in 2014 and digging in. This book began with a loose outline that changed as I wrote. (All first drafts do this, right?) The good news is, I really got to know my cast of characters during NANO. But now, as I craft my Beat Sheet, I realize that many of them have to go. There are way too many people in this story! And my protagonist (hero) has too many problems. She needs one major "flaw" and a focused need. When reading over my first draft, I also realized that the arc of the story is draggy in the middle and rushed at the end. But with the Beat Sheet, I'm ready to begin draft #2 with a much tighter story. My characters (the ones that survive) are more interesting and directed, my obstacles are more devastating, and my ending is more satisfying. I still have A LOT OF WORK TO DO, but I'm pumped and raring to go. I'll still devote November to writing a draft, but I'll be doing it at my own pace.
Now if only I could master Scrivener. Coral sent me a webinar on that, too. I've had it on my computer for years and keep planning to learn how to use it. Maybe in December…